Pregnancy Chiropractic at
Batavia Back & Neck, Ltd.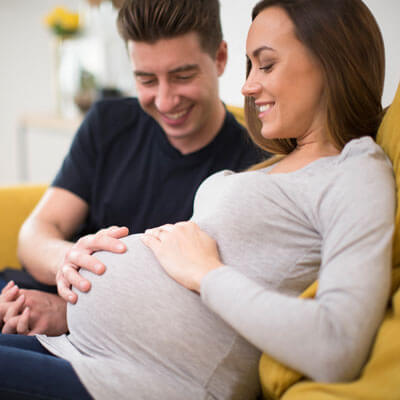 At Batavia Back & Neck, Ltd., we welcome people from all stages of life. If you're expecting a baby, you want to do all you can to be healthy. Chiropractic is a safe, effective way to make sure that you stay well. It can also help to relieve some of those aches and pains that keep you from being active and enjoying your pregnancy experience.
What to Expect
If you're pregnant, we'll perform a thorough evaluation to make sure that you are a good candidate for care. If any contraindications are identified, you'll be informed immediately. We'll refer you to another practitioner as appropriate. After an examination, you'll be safely adjusted. Your adjustment will differ based on which stage of pregnancy you're in, making sure we're carefully meeting your needs.
During your pregnancy, if you're having back pain, your body is producing stress hormones. The release of these hormones can interfere with the birthing process. Instead, we want your body to produce the hormones that will help increase your body's flexibility, making you ready for your baby's arrival. Chiropractic can help with the pain you have during your pregnancy and ensure you're ready for the labor and delivery process.
In addition to chiropractic, you'll find additional options to help you feel well during pregnancy at our office. Massage therapy and therapeutic exercises are available in-house, which are safe and effective for pregnant women. If Dr. Di Carlo thinks you can benefit from either, he'll recommend it to you.
Schedule Your First Appointment
Would you like to book your first visit with Dr. Di Carlo? We invite you to schedule a free consultation to learn more without incurring any cost. Contact our office now to schedule your consultation for pregnancy care Batavia! Same-day visits and late opening hours are available for your convenience.
CONTACT US

Pregnancy Chiropractor in Batavia IL | (630) 879-6459