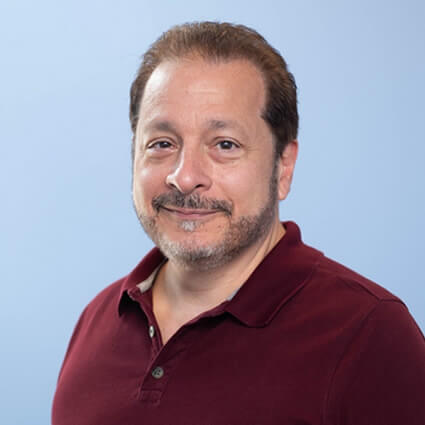 Dr. Anthony Di Carlo
I love interacting with people and being a part of easing their suffering and improving their lives. I sincerely want to help others.
At the tender age of 8, Dr. Di Carlo was suffering from chronic headaches. The neurologist his parents brought him to recommended medications. Though young, Dr. Di Carlo knew he didn't want to take pills. He later received his first chiropractic adjustment and found a drugless solution to headaches. Though he was on the path to becoming a lawyer, he changed direction after getting instantaneous relief from an adjustment.
---
Always Learning
To earn a Doctor of Chiropractic, Dr. Di Carlo attended National University in Lombard, Illinois. While there, he was mentored by a family friend who was a practicing chiropractor. Dr. Di Carlo's mentor taught him about the power of an adjustment and how removing nerve interference allowed the body to function better. Today, Dr. Di Carlo operates using those same life-transforming principles.
Dr. Di Carlo completes regular continuing education courses on topics such as radiology, orthopedics, whiplash and car accidents, to be sure he provides the best possible care to his patients.
EXPLORE OUR SERVICES
Putting Family First
Outside of chiropractic, family is everything to Dr. Di Carlo. Over the years, he has realized more and more that the most important part of our lives are the relationships we have with others. He loves to see his two daughters and three grandchildren (all girls!) whenever he can.
Same-day visits with Dr. Di Carlo are available. Contact Batavia Back & Neck, Ltd. today!

Dr. Anthony Di Carlo | (630) 879-6459