Active Isolated Stretch Therapy at
Batavia Back & Neck, Ltd.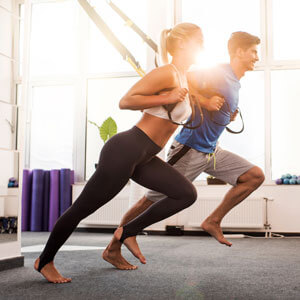 Did you know that when you hold a stretch for longer than three seconds, an automated reflex kicks in telling your muscles to 'resist' the stretch?
This is a protective mechanism innate to your body. Even so, most people continue to stretch for 20 or more seconds, which can often do more harm than good.
Enter: Active Isolated Stretch therapy (AIS), a new way to stretch and get better, more effective results without the risk of injury.
We're proud to have Al Meo on our team as a certified AIS therapist who can help you heal and overcome injury with a focused care plan.
---
AIS is an evidence-based stretching technique that involves a series of quick, short stretches held for 1.5-2 seconds at a time and then releasing them. When you do this, you avoid triggering the bodies "resist reflex", which reduces the chance for damage or injury while stretching. With AIS, you're simply triggering the muscle you need to in a split second, and releasing quickly to see the benefit.
An AIS session will last about one hour and include a brief massage to help relax the problem area further.
Benefits of AIS include but are not limited to:
Improved flexibility and range of motion
Increased lymphatic drainage
Reduced pain
Better blood flow and circulation
Ability to hold chiropractic adjustments longer
During your AIS session with Al, he'll devise a series of focused stretches for you based on results backed by science. Your sessions will be carefully crafted and specific to your needs.
Schedule Your Visit
Our team can't wait to help you uncover the power of AIS therapy and devise a custom plan for you to help you heal naturally and feel your best. If you'd like to learn more and get started today, contact our team to book a visit.
We look forward to helping you achieve your goals in health!
CONTACT US

Active Isolated Stretch Therapy in Batavia IL | (630) 879-6459